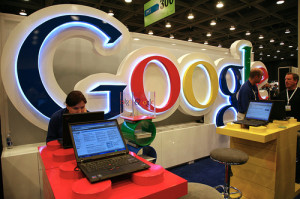 During these last years, Internet has become an essential key factor in our lives. It's not a secret that, thanks also to the social networks like Facebook, we are always and constantly connected to each other; in particular if we think also to the smartphone's arrival and its apps in these last 5 years, we can note how much everyone has become over-connected.
Even those who didn't love or who didn't care so much internet have discovered a new world made of opportunities.
It's just this internet overuse that has notably risen business opportunities for companies that decide to be online, in particular for those well-structured companies able to successfully and properly use all the endless tools today internet offers us.
Just to give you a clearer idea, the website you are in in this moment (www.twintrade.it) has been set up using the most advanced tools of web marketing.
The old model of showcase websites are completely antiquated nowadays, the web is completely full of websites structured as "about us", "mission", "services"…  If you want to use internet to improve your business, to find new clients, new partner and so on, you have to necessarily commit web and social media experts able to optimize your presence online making it more profitable.
Which are the best tools to find new clients and gain money with internet?
Good question, but I bet you already know the answer because the best tools are just those you already use to find on internet what you are looking for: Google as searcher, Facebook, Youtube, LinkedIn, Twitter,…as social networks, Blogs, Email.
Of course the list is not complete but it's a way to give you the idea: if properly used, you have endless opportunities online that can profit you with respect to another competitor of yours that is still waiting for a Government action to over pass the crisis!
How can I use these tools at best?
Twin Trade has not the magic wand to transform mice into wonderful horses!!!
But we have deeply understood that a well-structured presence online is strictly recommended to transform internet into a real cash machine. It's not surprising that after having committed the best experts in the field, we have proposed them to work in our team, just to offer to our clients too, this great opportunity!!!
In which way Twin Trade web experts can help me in gaining money in internet?
We have no universal answer to this question because what could be right for someone, can't be fine for someone else.
In order to know the right way, we need, first of all,  to analyze your presence online making it unique and profitable.  Our experts will make you this evaluation FOR FREE, and only after having detected your starting situation, will suggest you the right tools to use in order to do business on and with internet.
Here you are a list of what we can do for you:
Development and Improvement of your existing company website
Squeeze-Page creation to let you get more and more contacts
Creation and management of company profiles on the most important social networks
ADV campaign on Google and Facebook
Company business APPS creation
Do you want to learn more? Would you like to receive Expert Advice? 
.