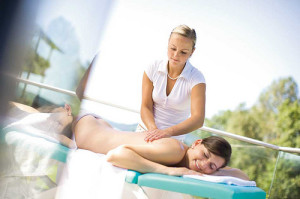 Twin Trade Beauty & Wellness sector turns to aesthetic devices manufacturer companies, wellness promoters, trainers, qualified beauticians and to all those professionals figures linked to this amazing field.
What Twin Trade Beauty can do for you?
Great question! For sure we are not here to look at the success gained by those you had believed that SPA and wellness centers would have become new place of worship for many people.
We know that this field is made of tendencies dictated by rules and laws that cause their success and their decadence, too. We have seen Cavitation's boom and its restrictions and then its success again; we have seen Laser's boom then its restrictions and the comparison with the infrared light having, more and more, the birth of different schools of thought both among the public opinion and among the scientific community, too.
We don't support neither side up with any of these schools of thought. Our secret, the same of our followers too, is to consider them all valid and to promote that or the other according to what the market concretely requests, or according to its specific demands or according to the specific rules and laws in force in the country we would like to penetrate. We don't want to invert any tendency, we simply ride the wave of the moment using all what of new and professional our network can offer us to be promoted.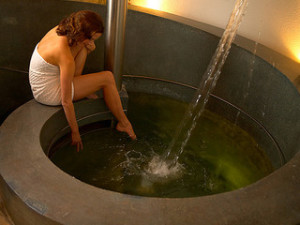 What does meet the market mean? 
It means that Twin Trade will tell you how to update, to improve your products and where and to whom promote them. We will propose you interesting and innovative projects that, based on the co-marketing theory, will simply use what you already have successfully adapting it to local, national or international projects in which we are involved.
It means that, for example, if your cavitational device here in Italy is not allowed anymore as your Ultrasound works higher than 1 Mega, we can suggest you the suitable market in which this kind of device could be perfect in any case rising your sales volume unfortunately stable for the Italian market.
It means that what is wrong for someone, could be perfect for someone else….. the only thing is that, sometimes, this someone else could stay on the other side of the world.
Let's say the same using Jung's words:
"The shoe that fits someone could be tight for someone else: there is no an universal life recipe that could be fine for everyone". 
Absolutely true! Don't you think so?  It's only possible to talk about personal opinions and not about universal truths! Try to say to someone who loves playing cricket that the best sport in the world is soccer, you would have some troubles!
Can Twin Trade support me in improving and enlarging my business?
Absolutely YES if you are looking for:
Aesthetic Devices with different technologies
… and YES if you are also looking for:
High technical qualified staff
Technical Assistance for the device you have
It doesn't matter if you are a Producer or if you would like to open a Beauty Center or a SPA or if you already have a beauty center or if you are a Distributor. Twin Trade Beauty  can propose you innovative and original projects to participate in.
DO YOU PRODUCE ANY KIND OF BEAUTY PRODUCT?  Let us evaluate your products we could promote your company any time we receive specific requests about what you produce from abroad and from Italy as well.
Do you already have an export DPT? We can help you by:
Managing your existing client's portfolio
Opening and researching for you new contacts, clients and markets
Supporting you during national or international exhibitions
Supporting you during national or international exhibitions
Do you still have doubts or do you want to learn more?